Cautious Clay: music and introspection as an open letter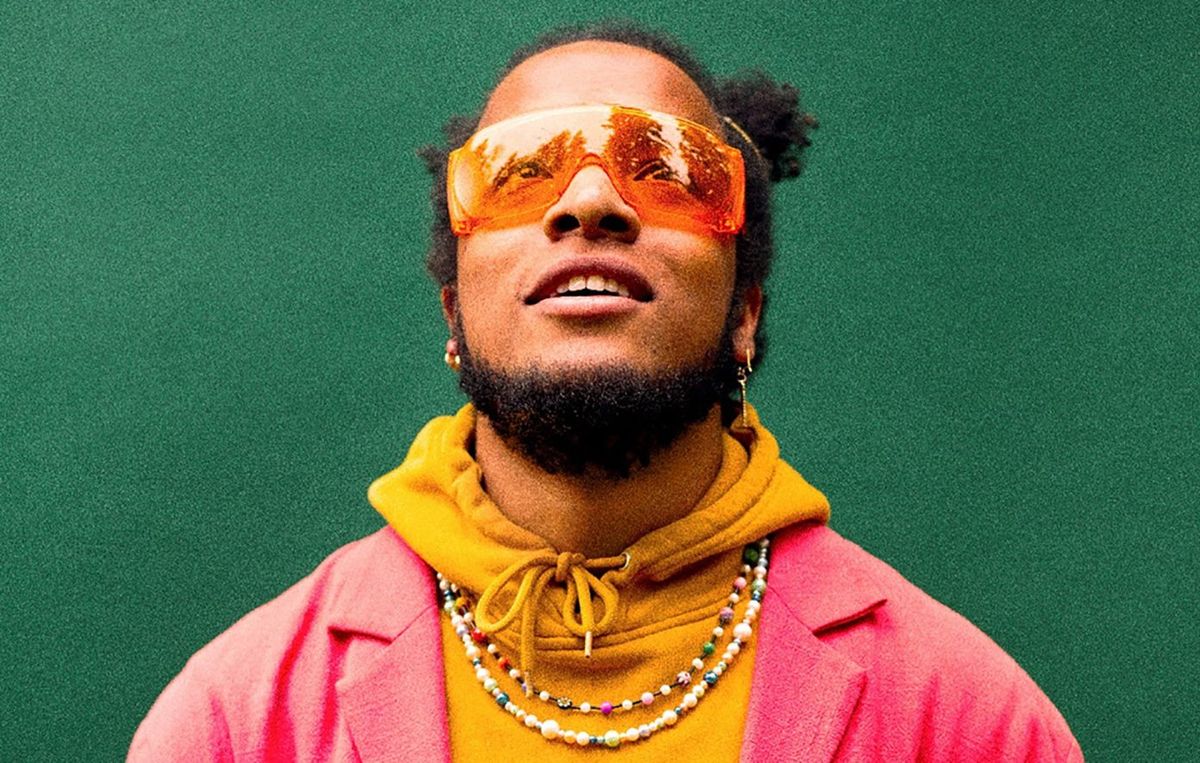 The act of telling life through music. Each song is a piece of the puzzle that makes up the biography. In this journey to introspection, the voices of the ancestors become echoes that resonate toward the future—a kind of wind that accompanies and dispels doubts.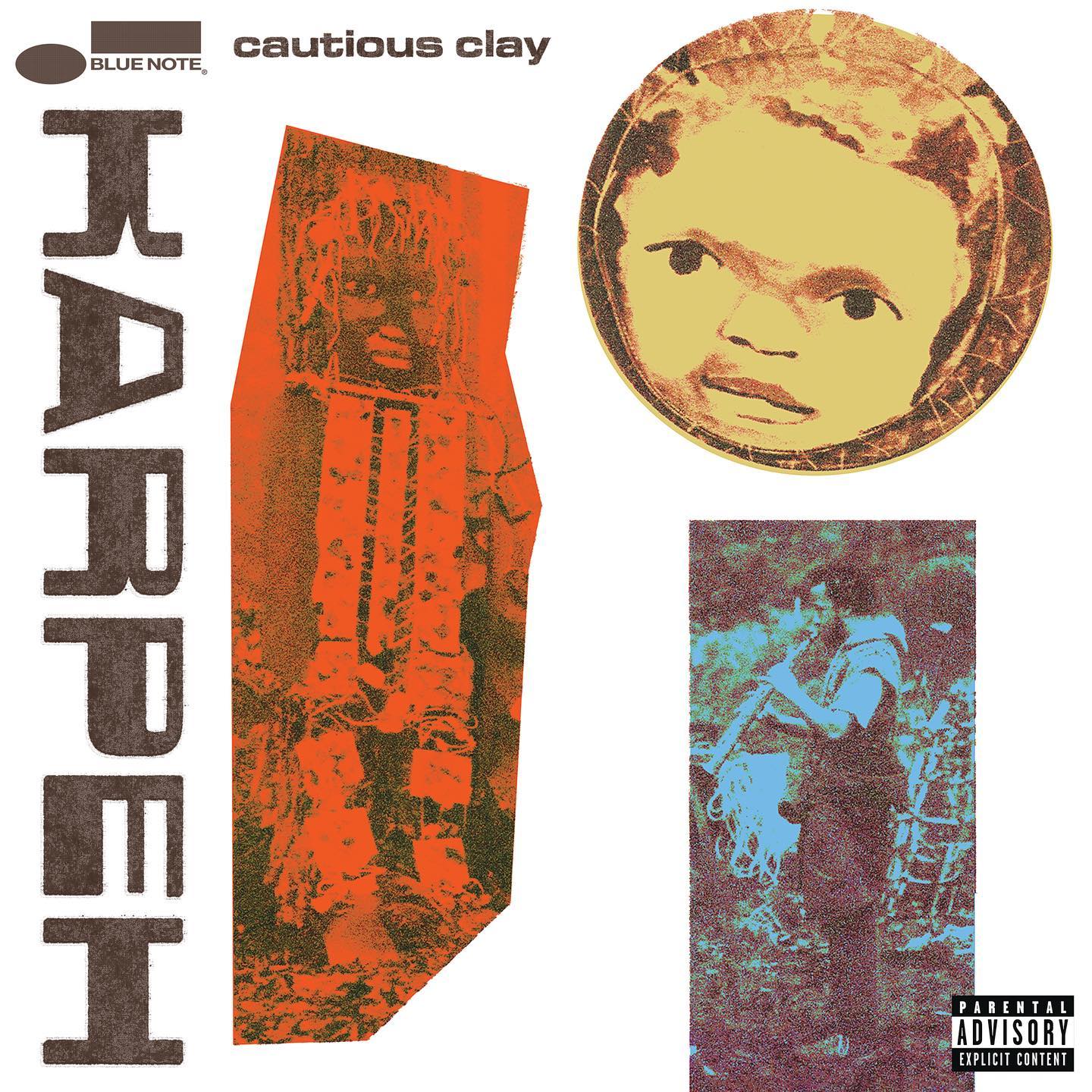 Through art, it's possible to embark on a profound journey of self-exploration, pondering fundamental questions of existence: What is my past? Who am I? Where am I going? The roots are a starting point for this adventure. "He's talking about the journey that I take in music. I think I took a lot of the things that he said in that voice message literally because he also says, 'It's important to be yourself, it's important to tell who you are and continue to do that: keep sharing your story.'" The words are from Cautious Clay, reflecting on the voice message from his grandfather, which serves as the introduction to KARPEH, his latest album.
KARPEH is an album, a surname, and an open letter that allows us to delve into the life of Joshua, the multi-instrumentalist and singer who gives life to Cautious Clay. "I just wanted to make an album that feels different than what I have done in the past. When composing, it feels like painting on canvas: I start with the melody or a chord progression I want to explore."
An exploration marked by two fundamental facts: his debut with the Blue Note record label and the discursive line he uses to tell his life from different periods. "It felt interesting for me to tell my story in three sections so that I could talk about the past, present, and future: elements of who I am to reflect in the album, in conjunction with the storytelling aspect of it. Musically speaking, I make more pop music and esoteric rhythms than jazz, but it feels very genuine to who I am, and I want to connect to people in this journey."
In the opening section of the album, THE PAST EXPLAINED, Clay delves into early life. "It was an opportunity to explore where I come from with songs like 102 Years of Comedy, which includes the voice of my grandpa, then Fishtown and Ohio, my home state." Narrations close to indie pop; six songs where it's easy to find elements of his cultural identity: the roots of the Karpeh's.
In THE HONEYMOON OF EXPLORATION, Cautious shows a realistic facet of the chiaroscuros that inhabit the mind of an artist: relationships, psychedelic drugs, and personal gratification. "I'm reflecting on where I am in my personal life. I talk about how someone else might conceive their intimacy because it's not just sex, and it's not only physical. There are other ways to be intimate with people, and exploring that is very fulfilling to me. I'm singing about being out there vulnerable to connect to people. You have to be able to be vulnerable, and I think that sometimes people are afraid to be in this position." Abandon the past to embrace the present; songs that border on the acoustic line where Clay's voice becomes powerful. "This is the life of an artist; that's why I'm singing 'But I'm losing my mind', is this idea that sometimes I am going crazy on these thoughts, but I'm okay with that. These are just elements of intimacy that I feel are important to show where I am, my past, and what I want to see in my present after the emotional strength to be able to express that."
"This album was a collaboration process. On past projects, I oversaw the entire musical elements of what I was making, but in this album, you can hear the musicians bring their voices. It was a fulfilling journey for me as an artist, and people have been responding." The New York-based songwriter showcases his versatility by playing the flute, tenor saxophone, soprano saxophone, bass clarinet, guitar, synthesizer, and bass. In this second act, he shared the room with guitarist Julian Lage, vocalist Arooj Aftab, and his uncle, the bassist Kai Eckhardt.
A BITTER & SWEET SOLITUDE, the jazziest section of the album, is a natural progression between the interpersonal relationships of an artist into the solitude where only thoughts exist. "To maintain those intimate relationships, you have to be able to have a connection with solitude. I believe in community, but practicing loneliness and being comfortable exploring your past experiences is essential. It's difficult, but I firmly believe in having these experiences in isolation." The absence of lyrics makes the instruments heavier and more dynamic, illustrating his intimacy, or as he says, 'who he is when no one is watching.'
Accompanied by saxophonist Immanuel Wilkins and trumpeter Ambrose Akinmusire, the third section leads to improvisation as an anchor of identity. "Yesterday's Price is a good example because, in the song, I'm repeating the word 'Speech.' After all, for me, each person playing an instrument like the saxophone or trumpet brings their own experience."
KARPEH is a testimony where time and deep contemplation are essential to transform music into an anthology of stories. Cautious Clay invites us to explore the narratives that shape our lives and celebrate the intimacy of our unique experiences.