Peter Somuah: the music behind his mission on Earth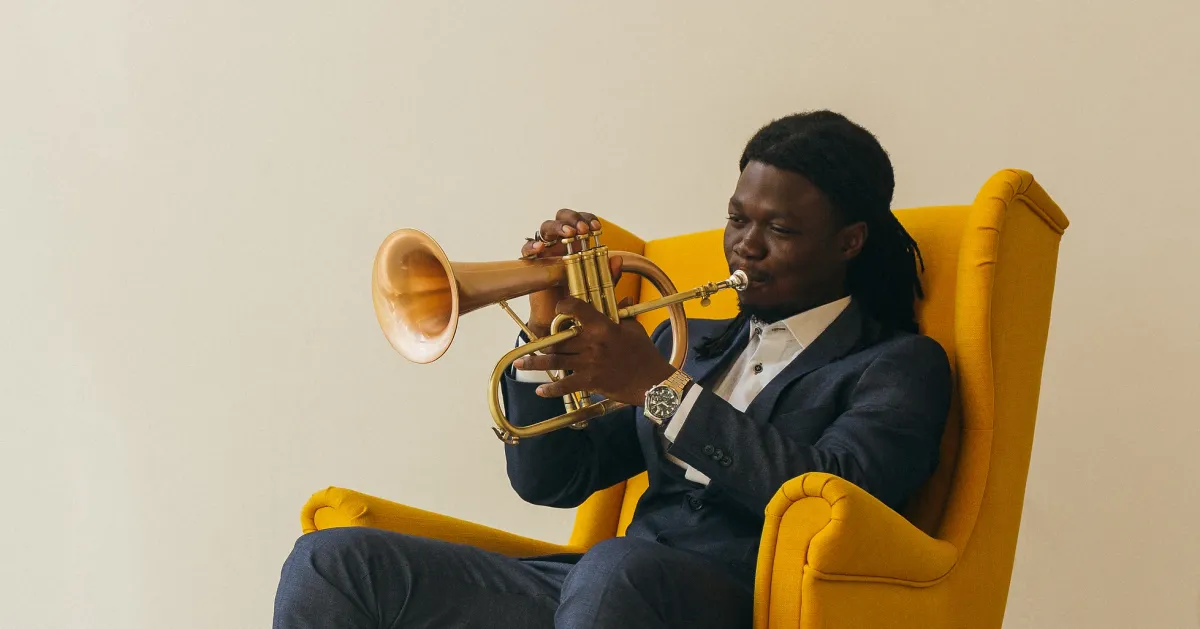 Reality has never been enough. The here and now are too short for all those imaginary worlds that arise in the valley of arts, where the concept of spacetime goes beyond the laws of physics. These fields are the refuge for those who walk under the beat of unexpected rhythms and measure time by the duration of the songs. The minds that inhabit this place are conscious that other ways of life are possible, "I don't want to live on Earth anymore. I'm tired. I want to go somewhere else", musician Peter Somuah reveals on the occasion of his recent album Letter to the Universe, in which there is something more than clear: giving up is not in his plans.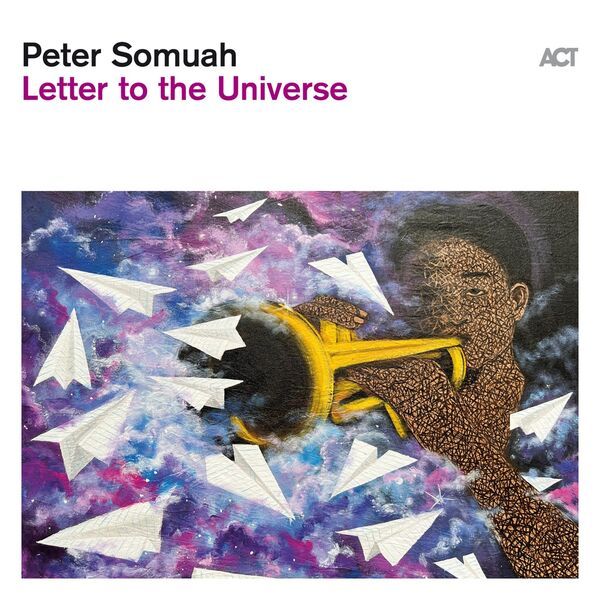 In this search for meaning, Peter discovered music in childhood while living in Ghana. "At five years old, I was learning to rap and dance, so I did that for a time. Around fourteen, I picked up the trumpet at high school." During those days, he started to explore the genres of Highlife and Afrobeat, as well as the multiple possibilities in the world of syncopation. Nowadays, his name is on the list of young musicians shaping the international jazz scene."I play the trumpet not only in a technical way but a lot more with energy, with how I feel at the moment and how I connect with the audience. This instrument is an extension of my voice."
His voice echoes in multiple dimensions: continents, languages, rhythms, and universes. "I'm doing something different. So I intend to go out of the world and connect with nature, space, and the universe where is peace." Listening to Letter to the Universe means traveling from Accra to the Netherlands, where he lives. It's deciphering African languages and dance into the grooves of Latin and Reggae roots. "These sounds are in the album because I played all styles of music, I have played in reggae and Latin bands, so sometimes I like to bring a little influence from those styles to the music I make."
In this intergalactic voyage, four passengers mix their voices whit Peter's compositions: Lisette Ma Neza, Latanya Alberto, Stevo Atambire, and Gyedu Blay Ambolley. "First, I listen to their music and try to blend their style into mine. They are artists that I like and which I enjoy playing with it.", Somuah says while mentioning that Frafra is present in "The Sky" and Fante is used in "Reincarnation:" both languages from different regions of Ghana. "We can translate the songs into English, but they will lose their roots and punch."
The roots of Peter Somuah continue to expand. In his mind, the influence of jazz legends, while in its sound, conversations with the cosmos. A unique style that reminds us that we are listening to a citizen of the Universe. "I see the world differently than normal societies do where everything has to be productive, you have to make a schedule, finish something, and at the end, the human being is tired and stressed. My mission on Earth is to make music for people, connect with them and share the love, peace, and joy in the arts and music."
---
Line up
Peter Somuah / trumpet, vocals (Soft Touch, Odo), guitar (Odo)
Jesse Schilderink / tenor saxophone
Anton de Bruin / keyboards & rhodes
Marijn van de Ven / double bass & electric bass
Jens Meijer / drums
Danny Rombout / conga, bells, shakers & djembe
Thomas Nii Lantey Botchway / dundun, banana bell, talking drum