Johnathan Blake: bridging life and music through jazz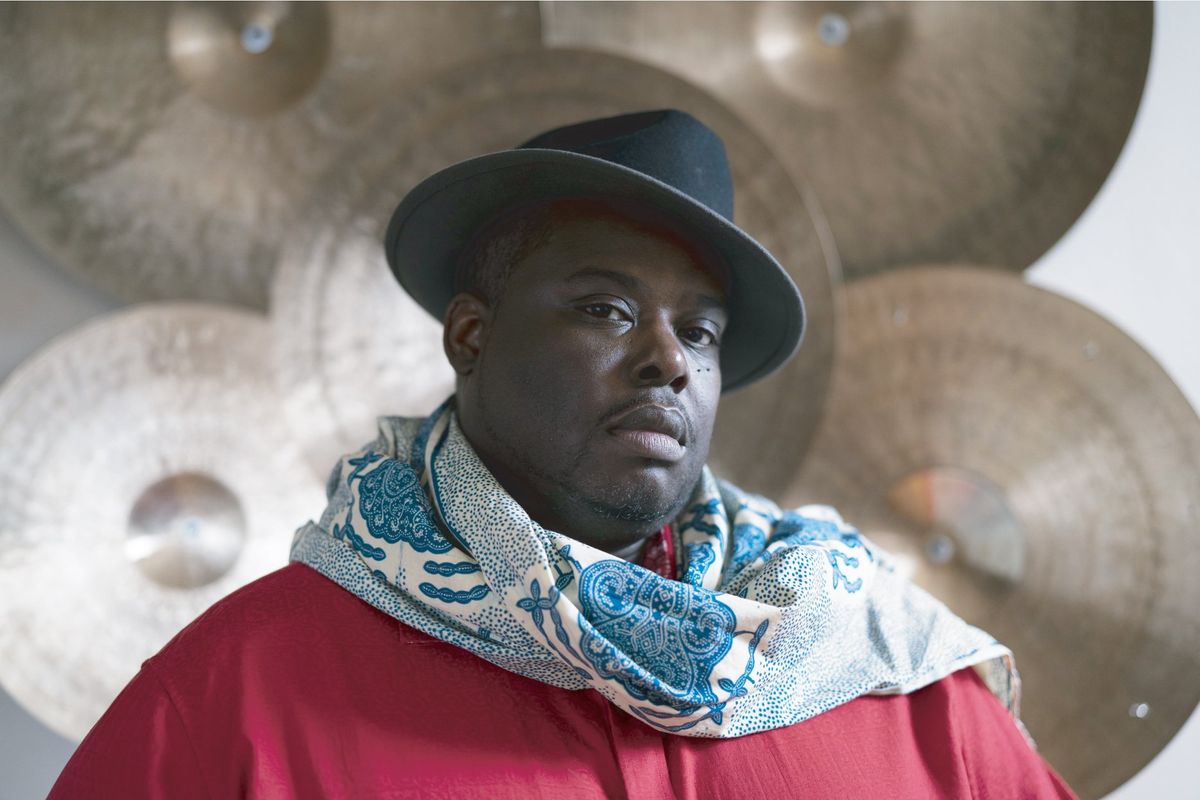 In the spectrum of arts, it's possible to transform life's everyday events into songs: compositions that will acquire new significance every time someone listens to them. What could have been an improvisation full of pain can become an anthem of hope. It is in these paradoxes of life and music that beauty inhabits.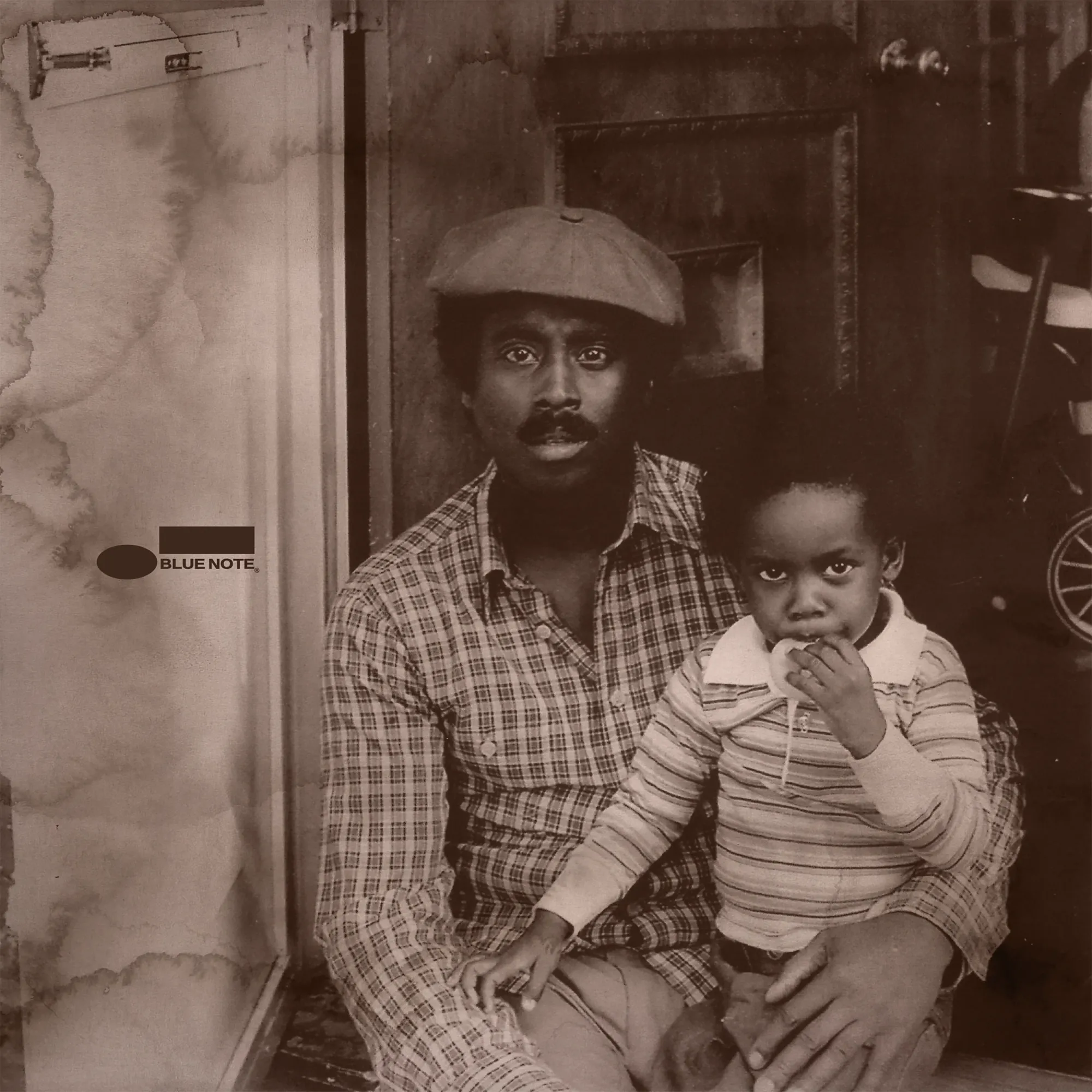 Life is everything that happens within a piece of sheet music. "As musicians, we are supposed to be storytellers, to take people on a journey to help them forget their daily lives," asserts drummer Johnathan Blake, who - musically speaking - has participated in unforgettable epics. "When I am playing, a feeling of peace comes over me. Sometimes, I need to get out some fury, and the drums are the vehicle to express myself fully. Through music, I expose myself to the world so it's easy for the audience to get a better picture of who I am."
In the creative process of documenting life through music, Johnathan is not alone; at his side are alto saxophonist Immanuel Wilkins, vibraphonist Joel Ross, pianist David Virelles, and bassist Dezron Douglas. "It's a brotherhood. The meaning of Pentad - when talking about science or biology - is about five single cells coming together to form one single it. I can feel the same with the band: five individuals come together to create one sound and unity, and we all have history together. There's common ground between us, so we bring our influences to create a unique and real band sound, like a decent sound of all-stars playing together. To obtain this sound, it's necessary to have relationships like ours and mutual respect for one another."
Pentad recently embarked on a journey called Passage, which has as its centerpiece a composition of Blake's father, jazz violinist John Blake Jr. "When I was young, my father wrote that piece at his house in Philadelphia. He was gifted with writing these beautiful melodies over complex harmonies. I remember when he completed the song, how excited he was, and how much he loved that tune. He didn't play it that much with his band and never recorded it." Passage is more than a song, a title, or a tribute: it is the mixture of two generations that coexist to take music to the next level. It is the answer to the question of what virtuosos of the past would sound like if they took the stage today.
Since his father passed away in 2014, Johnathan has tried to include at least one composition of him as a tribute. "It was one of the first songs I brought to the band. As you can hear, Immanuel takes the first solo, and he is off to the races; he sounds amazing on it, and then we have David bringing his concepts over some of the rhythms that Dezron and I laid down. It's just a perfect vehicle for me. I like to think that my father would be proud of the job we did."
In this musical journey, Johnathan celebrates life and plays tribute to those who had touched his soul, making Passage a traditional jazz record with a modern flavor. "There's always going to be that process of the melodic aspect in my compositions. I usually hear the melody first, and then I build around that. Sometimes, it comes from the rhythm aspect when I hear a certain groove that I play, and I build it from there, but for me, it's always about the melody. I always liked creating what I like to call Memorable Melodies: melodies that you walk away whistling or that you walk away singing. I don't try to write hard compositions for the sake of being hard." Under five new compositions, Blake remembers a personal part of his life: having fun with his children, the house where he grew up with his parents, and a solo in honor of drummer Lawrence Leathers.
Being part of Blue Note means a high honor. I think back to all the drummers who recorded in this label as leaders, and it's incredible to be included in that lineage. I'm not taking it lightly.
"Muna & Johna's Playtime is a song I wrote when my children were younger. I tried to describe that even though I had been on the road for three weeks and I came home, it was always, Daddy, let's play. They just wanted to play with me. This song reflects that period; it's very melodic, but it also showcases what I felt when they were little like that. Some innocent times in children's lives before they get absorbed by computers and phones."
In addition to Blake's compositions, the album presents pieces by Douglas, Virelles, and the late drummer and composer Ralph Peterson. In these pieces, Johnathan explores the many possibilities of his instrument. "I like the idea of being able to use different colors. I don't want just one palette to work with; I want to explore a wide range of sounds. There are many possibilities to explore when the solos come."
"The last song, West Berkley St, refers to the street where I grew up in Philadelphia, so I want to play that kind of Motown sound. To complete the full circle, I include the voice from my father with some voicemails that he left me years before."
Passage proves the symbiotic relationship between the contemporary jazz scene and the masters who created and promoted this genre. The stories that emanate from Johnathan's drums are deeply personal, yet as they ascend into the atmosphere, they are ready to be given new meaning.